Top 6 Residential Movers in Dallas, TX
Residential movers are people who move houses and apartments. They are usually called to help with the process when someone is moving to a new location. Residential movers usually have a truck or other vehicle and they use it to transport furniture, boxes, and other things that need to be moved. They have experience in packing things up into boxes before they are loaded onto the truck.
The most important thing for residential movers is making sure that everything arrives in one piece at the destination. They often work with an insurance company on their own or through the moving company so that if something were to break during the move, it would be covered by insurance.
For over 20 years MoveStar Firemen Moving and Storage has been owned and operated by off-duty firefighters Fire and Rescue who care as much about your possessions as they do your safety as firefighters. As experienced firefighter movers, MoveStar fireman movers ensure the transition for your local move is smooth, painless and as stress-free as possible.
They are one of the only moving companies that can offer complementary services such as long-term storage, furniture refinishing and restoration in addition to the standard services offered by most moving companies. This includes boxes, tape, pads and other materials you need to protect your belongings.
Services Offered by MoveStar Firemen Moving & Storage:
Residential Movers and Moving Services Dallas

Professional Commercial Moving Services

Storage Facilities

Fine Art Moving and Storage

Furniture Refinishing & Restoration Services

Packing Services

Professional Cleaning Service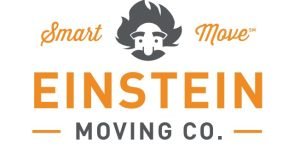 Moving is no small undertaking. It is a huge financial and emotional responsibility. Like all things, there is a right way and a wrong way to do it. Einstein Moving Company has spent a long time learning how to move things the right way. With their vigilant preparation, thorough training, and compassionate, hard working attitude, customers can be confident that their valuables are in safe hands.
Whether it's apartments to offices, moving just next door, or across the state, they can do it all. They are here to make your move as stress-free as possible. They make sure your move gets finished and finished right.
Services offered by Einstein Moving Company:
Commercial Services

Furniture Assembly

Packing, Unpacking, & Crating

Local Moving

Furniture Moving

Large and Heavy Item Moving

Senior Moving 
One of the largest non-franchise providers of moving services in the United States, All My Sons has been moving people cross-country for many years now. A Texas based company, All My Sons has been in existence since 1995. A massive positive thrust to their reputation comes from the fact that they are partnered with a bunch of sporting organizations such as The Dallas Cowboys and The Miami Dolphins to name a couple of them.
A family-owned business, as southerners, the values of respect and courtesy are strongly emphasized upon by All My Sons Moving. Their professionalism reflects in the due diligence they carry out, even if it's something as simple as informing you about the documentation needed and the one furnished by them. Another good thing is that All My Sons is a full service moving company that operates mostly in the South and Midwest.
Services offered by All My Sons Moving & Storage:
House Moving
Apartment Moving
Office Moving

At 3 Men Movers, Texan families and companies have trusted their crews for all their relocation needs since 1985. Plus, they have been providing you the best moving experiences in Dallas since 2015. Time is money when you're moving! That's why customers love how their professionally-trained moving crews hustle, handle ]furniture with care, and maximize time to give you a stress-free day. You can count on having the most efficient move ever with a crew you can trust—no matter if you're moving from an apartment in Plano, a home in Fort Worth, or a corporate office downtown near Reunion Tower.
They are considered one of the top moving companies in the Dallas Ft. Worth area (and their feedback is what really matters!) Each year, 3 Men Movers creates happy moving experiences for over 30,000 Texas families and companies.
Services offered by 3 Men Movers:
Self Storage Services

Household Moving
Apartment Moving
Office Moving
Black Tie Moving is a first class relocation company which provides highly trained, professional, well conditioned, and clean cut gentlemen who provide the perfect move. They use the newest trucks, equipment, and technology to ensure that your move is completed safely and efficiently. They provide a full concierge moving service at a very affordable price. 
They treat every single one of our customers like VIP's and make sure your moving experience exceeds any and all expectations. Winner of Dallas A-list 2013. They are licensed, bonded, and insured with over 25 years of moving experience! Our incredible team of moving consultants, estimators, and operations managers keep you updated throughout the process so you know exactly what to expect.
Services offered by Black Tie Moving:
Commercial Services

Storage Services

Residential Services

Concierge Services

Firehouse Movers Inc. is a local firefighter owned, professional North Texas moving company based out of the Dallas-Fort Worth area. Their  mission is to make moving stress-free with customer and community focused moving services.
Firehouse Movers Inc. is a fast-growing franchise moving company offering a full range of moving services to residents and businesses. They are there to relieve the stress associated with relocating. While this may sound impossible, you have nothing to worry about with their  trained team of moving experts.
The certified moving consultants and movers at their firefighter moving company have your very best interests in mind, ensuring every step of the moving process is as seamless as possible. At Firehouse Movers Inc., their mission is to provide exceptional customer service on every move they do.
Services offered by Black Tie Moving:
Residential Move
Long Distance Moves
Packing Supplies
Commercial Moves
Apartment Moves