Office Relocation Checklist: How To Move Your Office Easily And Stress-Free
Office relocation is a stressful process. It is important to plan the move well in advance so that you can prepare for the day of the move and make sure that everything goes smoothly.
If you are moving to an office, it is essential to take the time to plan ahead and create a list of all the things you need to do. This will help your move go more smoothly and easier.
What you should do before your office Relocation.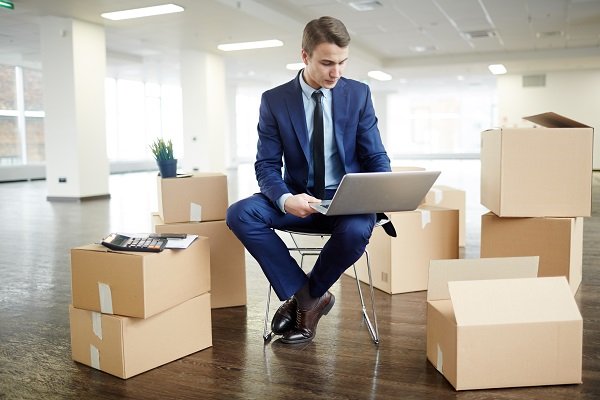 – Create a checklist of everything that needs to be done before the move
– Find out what items are allowed in the new building and which ones are not
– Check if there is enough parking for everyone
– Find out about any restrictions on deliveries
– Make sure you understand the instructions for unpacking and recycling items
– Check to see if any furniture or other items need setting up like desks, chairs, or tables
– See how long your moving company is going to be there for in case you need to ready your things
– Check your lease agreement to see if there are any terms or conditions that might affect your decision on when to relocate
– Check with your team members about their availability on moving day
– Decide on an ideal date for office relocation and start preparing accordingly
– Plan how much time you'll need for packing up all the items in your office space
Factors to Consider When Relocating Your Office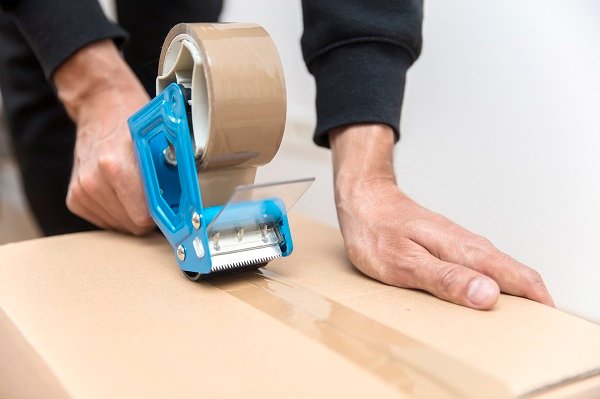 1. Location
It's important to consider the factors that will impact your day-to-day life when you're choosing the location of your new office. Whether you're looking for a place to set up shop for the first time or a new space for your growing business, there's much more to consider than just rent.
The best location for your office may depend on the size of your company, what type of business you're in, and where your employees live. If you're looking to grow, it may also be worth considering whether or not the new location will give you room to expand. You need to contact the movers, which will help you with your move considering the area of your relocation.
2. Budget
Relocating your office is a big and expensive undertaking. The first step is to understand your budget and what you can afford. Ideally, you should start by looking at the location you want to move to, specifically the buildings in that area. You want to be sure that it meets all of your needs for space, utilities, etc.
Moving your office can be a big project, with plenty of things to consider. One of the most important aspects is your budget. Whether you're planning to move your entire company or just one department, you need to make sure it's affordable. Firstly you need to consider your budget and then need to check which movers will fit in your budget by studying the quotes from the moving companies.
3. Office Space
Office space has a significant impact on the productivity and morale of employees. When choosing a new office, there are many factors to consider. One of the most important decisions is whether the office will be an open or closed environment. You need to consider your new office's workspace and office space and your belongings. Movers will help you with Relocating your office, as they will pack and move your belongings accordingly.
4. Furniture
When you move your office, it is important to consider what type of furniture will best suit the new space. It may be worth renting furniture that will work best in the new space or looking for a place that offers flexible lease terms.
You should plan for the type of furniture that you'll need to meet the needs of all employees. Comfortable seating, desks, and other office essentials will be necessary to create a functional and efficient workspace.
Furniture often gets overlooked when it comes to relocating. The wrong choice can lead to aches, pains, and even back issues. Choosing the right furniture for your employees will keep them happy and healthy while reducing the risk of injury on the job.
5. Technology
Technology is a major consideration when relocating an office. People rely on computers and the internet for almost everything and it's not just about the hardware or software. Factors such as connectivity, power sources, internet speed, and office size all affect how technology is implemented in an office environment.
How Movers and Packers Can Help You Relocate Your Office
Movers and Packers help you in packing your office, loading and unloading the truck, unpacking at the destination, and arranging your furniture.
Some of the benefits of hiring professional movers include:
1) Movers and Packers have a better understanding of how to pack delicate items like electronics or glassware which are hard to move on your own.
2) Movers can help you with loading and unloading heavy items from your truck which will save you from back pain or any other type of injury that could occur when moving these items by yourself.
3) They have specialized equipment that helps them assemble your furniture more efficiently which will save you time.
4) Movers and Packers know what to expect at the new location because they have been to many different places before and can help you by suggesting where to place certain items of furniture.
5) They have a better understanding of how heavy a load feels on their trucks and are able to pack and move your belongings without breaking anything.
6) They help you get into your new home and carry items that you cannot move on your own.
7) Office Movers help you unpack and set up your new home on the first day so you are able to enjoy it sooner.
8) They can help identify the right furniture for your needs.
Find the Perfect Mover That Fits Your Needs
The perfect mover should be able to provide a variety of options to suit your needs. It is important to find a company that will be there for you every step of the way. They should offer a wide array of services, such as packing and unpacking, loading and unloading, transportation, storage, and more.
Moving can be a huge hassle. If you don't know what you're doing, it could cost you time, money, and your sanity. To save yourself from the stress and anxiety of moving, consider hiring a professional mover that fits your needs.
Office Movers is a full-service moving company that provides local and long-distance moving services at affordable prices. Office Movers In Fort Worth TX offer packing, loading and unloading services to help you move your office or business to its new location.