How do Professional Packers and Movers Help During a Move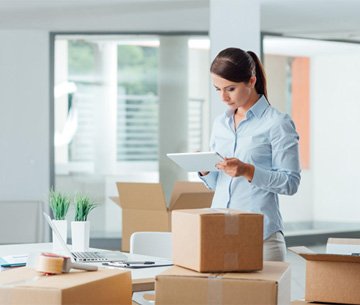 Professional packers and movers help with your move by providing you with a variety of services that are tailored to your needs. They can offer packing and unpacking, as well as transportation.
The mover will come to your home or office and provide you with a quote. They will also provide you with an estimate on how long the move will take, which can be helpful if you need to make sure that they will be out of the way in time for an event or meeting.
What to Consider When Hiring a Mover
Moving is a time-consuming and stressful process. It requires a lot of planning, patience, and physical labor. To make this process easier for you, we have prepared a list of things to consider when hiring a mover:
Price
Distance
Timeframe
Experience
References
How to Keep Your Valuables Safe and Maintain Your House While Moving
Moving is stressful. It is not only a matter of packing your belongings and transporting them to the new place, but it also means that you need to clean and maintain your house while moving.
Here are some tips on how movers keep your valuables safe and maintain your house while moving:
Movers Pack fragile items in bubble wrap or foam sheets before placing them in boxes. This will make sure that they do not break during the move.
Movers Keep a close eye on all of your belongings. They make sure that nothing is left behind when you leave the old place.
They take photos of each room in your new home before unpacking anything so that you know where everything goes.
Movers label all boxes for easy unpacking and make sure they are sealed securely with strong
How to Choose the Right Mover for You & Prepare for the Day of the Move
Moving can be hard to know where to start and what the best way to go about it is. Here are some useful tips on how to choose the right mover for you, and prepare for your day of the move.
The first thing you should do when looking for a moving company is identify what kind of service they offer. Moving companies typically specialize in either residential or commercial moves, but some will also have a specialty in antique or international moves as well. You should also ask if they provide any other services such as packing, storage, or unpacking services.
It's important to know exactly how much your move will cost before you hire a company so that there are no surprises on moving day. This means finding out the best mover for your move.
The Benefits of Using Movers & Packers
Hiring movers and packers can be a great investment for your move. They will help you save time and money, in comparison to doing it yourself. They have the right equipment and expertise to help you make your move as safe as possible. They provide best packing services and also moving tips from their experts.
Doing it yourself is never a good idea because it can be very time-consuming and expensive. Not only that, but you also have to worry about packing fragile items or large items that won't fit in your car.
Choose the best mover by considering the above article. Read more about how packers and movers help you in your move and what are the benefits of hiring them.